InterHobby
online petfood shop
Task
InterHobby is web catalogue for pet food wholesalers. The client set the task of creating a minimalistic product catalog that would be convenient for regular customers to use and check the assortment. An important condition for the creation of the site was the presence of a user-friendly admin panel for independent editing of products by the client's employees.
Also, the search, filling and unification of the catalog with products from manufacturers was entrusted to our team.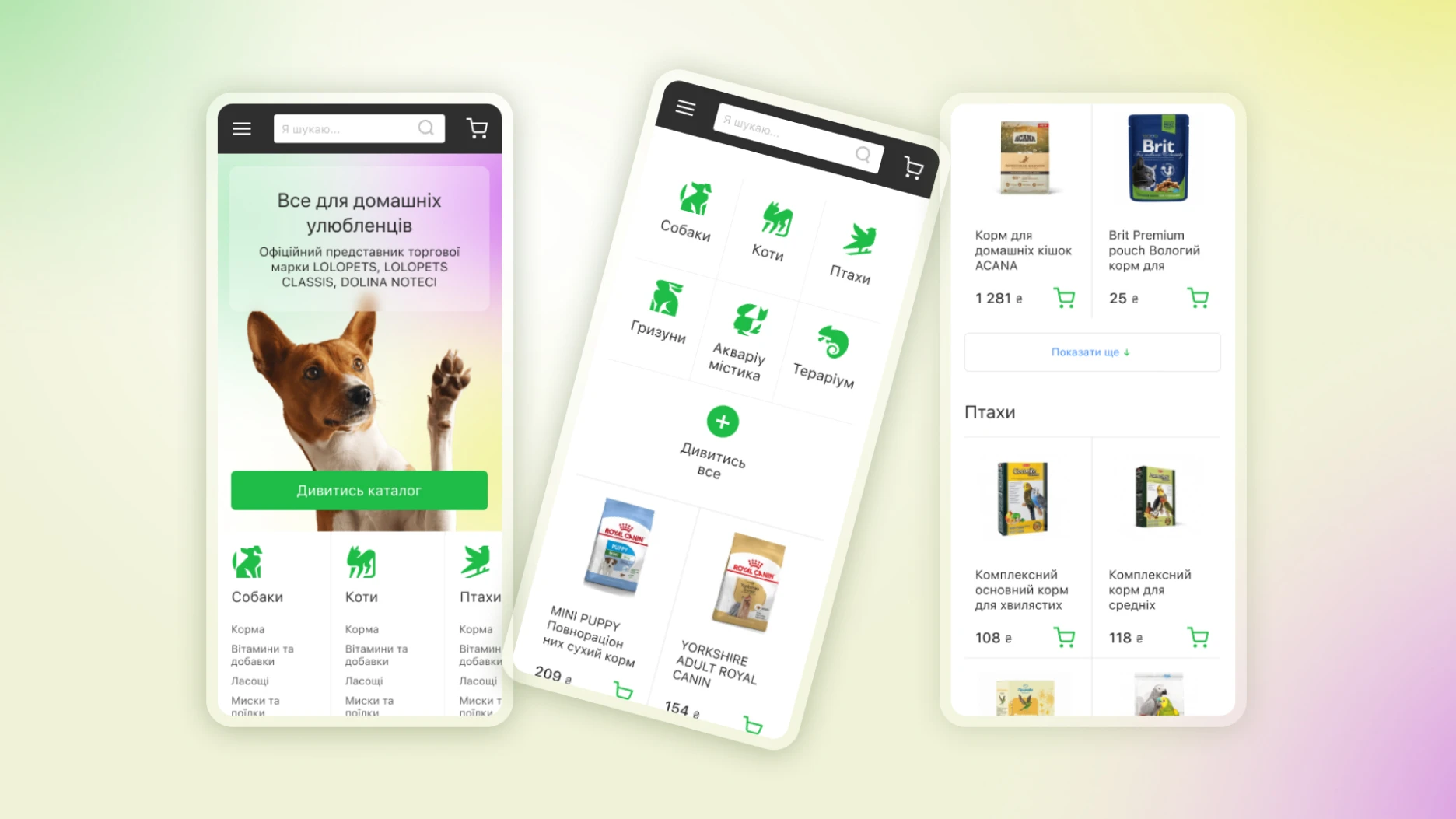 Solution
We developed a friendly bright and welcoming website using airy color pallet and minimalistic visual elements. The client received a complete working product that requires minimal maintenance.